Compared to the last time around, TableMaster has some excellent package art this time.
First, the front cover design for TableMaster itself, which is packaged in a DVD box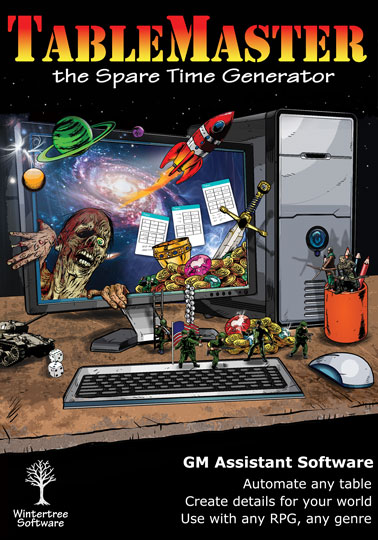 These are the covers from the six Table Packs, which are packaged in CD jewel cases: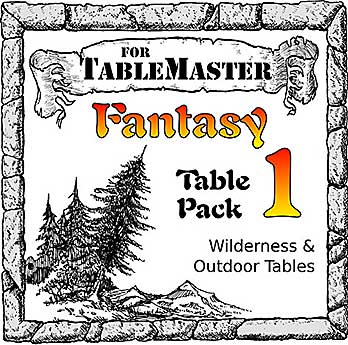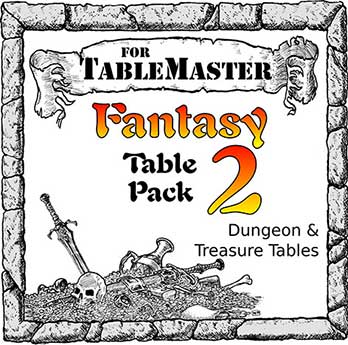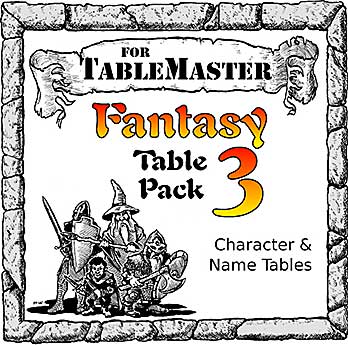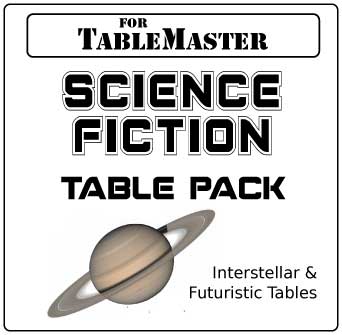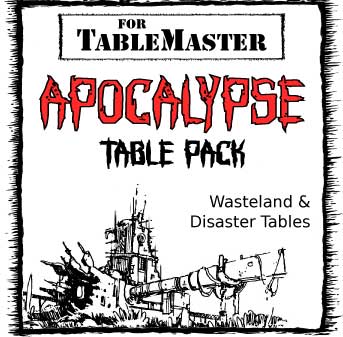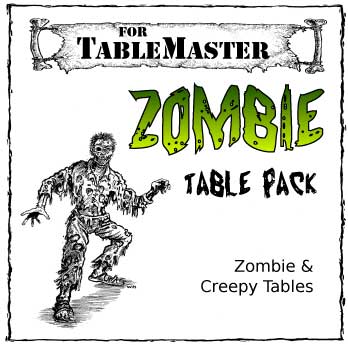 Credit for the art goes to the following: TableMaster box, Rick Hershey. Fantasy Table Packs 1-3 and Zombie Table Pack, William McAusland. Apocalypse Table Pack, Forge Studios/Maciej Zagorski. Science Fiction Table Pack, NASA.